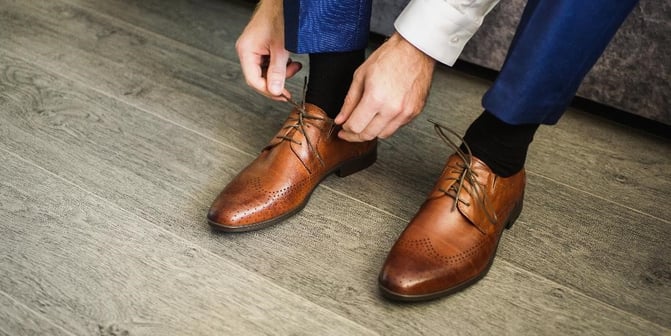 My alarm rings at six am. To say the least, I'm tired. I didn't fall asleep until 1 am last night after my soccer practice. I took a shower and I can already feel my day starting. My shirt is still wrinkled from yesterday, so I grab my iron. I put on my clothes and make my way to the car. I grab some morning coffee and toast from the local gas station, and to meet my clients I go.
My name is Lauri Bergström, and I have worked for Analyste for almost six months. In this short blog I am going to share my feelings about working with Analyste, and I will try to bring some clarity about the work I do with clients daily. Normally my days almost entirely consist of meetings and appointments. I have always liked meeting new people, and I get multiple encounters like this daily. Our customers are exceptionally amicable and pleasant so working with them is always easy. Thank you for that!
Analyste has operated in the cash management industry since the 80s, even before I was born. Most of our clients have collaborated with us already for a long time and to them the name Analyste brings back some good old memories. On multiple occasions, a young salesperson might hear how things were done 20 years ago. Even I get to learn sometimes.
Nonetheless, we are now in 2019, and things have advanced since the 90s. The new Analyste 2.0 started in March of this year, and our whole company is glowing from eagerness and the yearning for progress. I hope you can see this as well. We have only one goal at Analyste, and it is to help you, the customers. Our old payments traffic system has been a working program. I get to hear this from our clients frequently. With our new Banking-utility we have taken cash management solutions to the next level. Our objective is to simplify and make your daily life easier. Cloud services and browser-based solutions have given you the opportunity to manage your cash management program easily within the company and edit your daily processes to your liking.
Hopefully, this short text aided you in understanding the new Analyste as it did for me. Personally, I feel like I'm in the right place and I believe that this feeling has also resonated to you, our customers. As I stated earlier, our purpose is to fulfill your needs, and we are very proud to be the apex of cash management. Let's keep in touch. It's always nice to meet you!
Anyway, in my next blog, I should probably talk more about cash forecasting.
Enjoy the colors of Autumn! Don't be afraid to contact me when you need help! :)
Lauri Bergström
Senior Account Manager
040 839 6058
lauri.bergstrom@analyste.com